2022 Summer Book Club
2022 Summer Book Club
Each of our selections for 2022 will have as its focus the death of a central character. Through three very different literary styles, we will explore the ripple effects across the lives of those who are touched by each loss. We will note that oftentimes one loss leads to another. As we travel alongside our primary characters, we will ponder themes of hope, redemption, courage and transformation. Not all our characters are victorious in their journey, but many will grow and change and find their path forward in ways that may inspire and challenge us.
June 21st, 5:30-6:30, Parlor

When We Were the Kennedys: A Memoir from Mexico, Maine: Monica Wood (2020)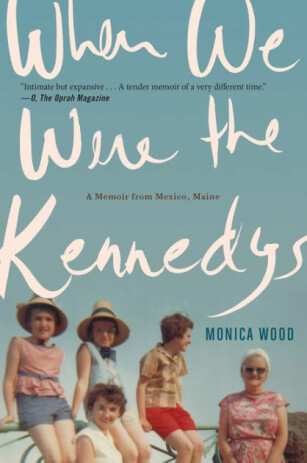 Mexico, Maine, 1963: The Wood family is much like its close, Catholic, immigrant neighbors, all dependent on the fathers' wages from the Oxford Paper Company. But when Dad suddenly dies on his way to work, Mum and the four deeply connected Wood girls are set adrift. When We Were the Kennedys is the story of how a family, a town, and then a nation mourns and finds the strength to move on.
July 12th, 5:30-6:30, Parlor
We Are All the Same in the Dark: Julia Heaberlin (2021)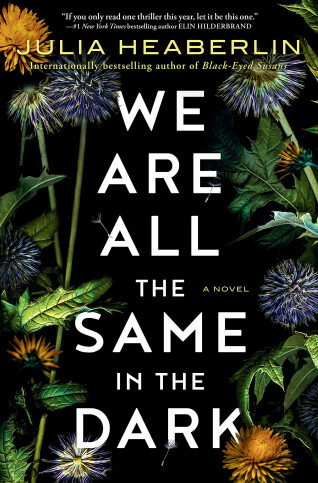 It's been a decade since Trumanell Branson disappeared in a small Texas town, leaving only a bloody handprint behind. Meanwhile, her brother, Wyatt, lives as a pariah in the old family house, cleared of wrongdoing by the police yet still highly suspect in the court of public opinion. When Wyatt finds a lost girl dumped in a field of dandelions, the town's youngest cop, Odette Tucker, embarks upon a very personal investigation. Odette fights to save the lost girl in the present and to dig up the shocking truth about a fateful night in the past--the night her friend disappeared, the night that inspired her to become a cop, the night that wrote them all a role in the town's dark, violent mythology.
August 9th, 5:30-6:30, Parlor
Florence Adler Swims Forever: Rachel Beanland (2020)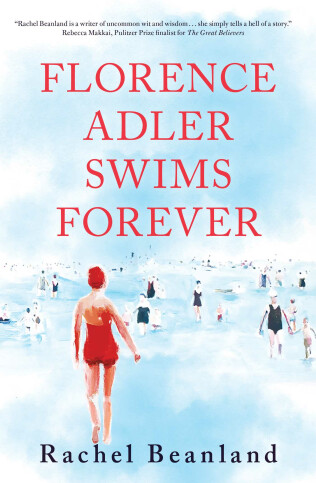 Atlantic City, 1934. Florence Adler has returned from college, determined to spend the summer training to swim the English Channel. Her sister, Fannie, pregnant again after recently losing a baby, is on bedrest for the duration of her pregnancy. Their mother, Esther, only wants to keep her daughters close and safe but some matters are beyond her control. When tragedy strikes, Esther makes the shocking decision to hide the truth and pulls the family into an elaborate web of secret-keeping and lies. Based on a true story, Beanland's family saga presents a portrait of just how far we will go to in order to protect our loved ones and an uplifting portrayal of how the human spirit can endure—and even thrive—after tragedy.
We hope you will join us for one or all of these sessions! All gatherings this summer are in-person and facilitated by Rev. Laura Parker. Copies of each book have been ordered and can be checked out from the church office for two-week increments on a first-come-first-served basis. Call 251-928-1148 to check on availability.