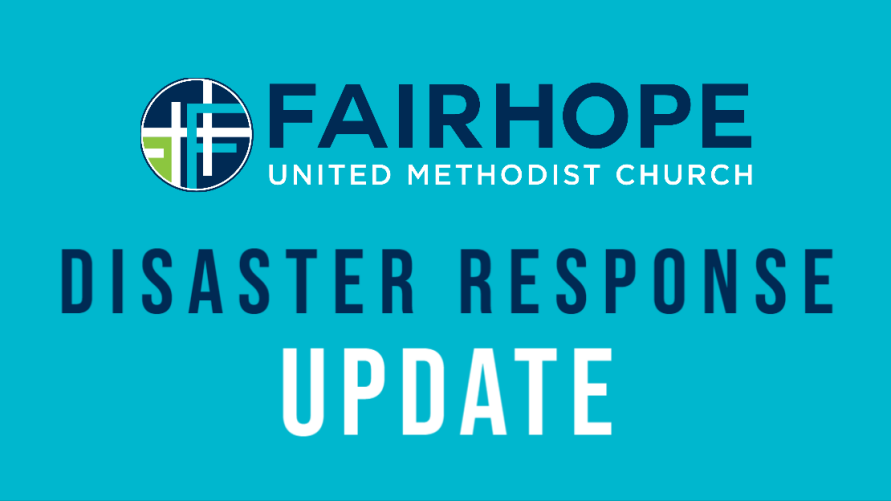 Dear Friends,

We are continuing to pray for our friends in Louisiana as they begin recovery efforts from the devastation left by Hurricane Ida. We are working with our partners to identify needs and ways we can serve in the coming days/weeks. We are in a bit of a "waiting period" as boots on the ground determine needs etc. Both Louisiana and Mississippi disaster response leaders are asking for people/organizations to not "self deploy" at this time. They are working very hard to identify needs and establish receiving sites. I was able to listen to a Louisiana VOAD call this afternoon and some areas are still conducting rescue efforts. We will keep you posted as more information is shared.

A few things:

Cleaning Buckets - at this time, we are preparing and replenishing our stock of cleaning buckets. We have over 200 buckets that are being delivered today. If you would like to help by filling a bucket, please come grab a bucket from the church office or CLC. More supplies are being delivered in the coming days to fill more buckets. We will publish a date and time when we will be assembling buckets at the church.
Water - We are also working with a water company out of Georgia, who provided water to us after Sally. The plan is to send a truck load of water into Louisiana when they are able to recieve supplies. More details to come!
Cook Teams - We have offered to send cook teams, as soon as receiving sites are established. More details to come!


Again, we will keep you posted regarding our response efforts. Please let me know if you have any questions.

Much love,
Jennifer



Contact info:
Jennifer Myrick, Director of Missions
| 251-928-1148