SUNDAY SCHOOL
9:45-10:40am for children 3 years - 6th grade. Classes meet on the Pier Hallway located on the 2nd floor of the Education Building August-May.
Below is a list of class locations.
3 yr & 4 yr olds ~ Room B107
Kindergarten ~ Room B214 (Yellow Room)
1st grade ~ Room B216 (Blue Room)
2nd grade ~ Room B219 (Green Room)
3rd & 4th grade ~ Room B218 (Aqua Room)
SWIFT (5th & 6th grade) ~ B221 (Purple Room)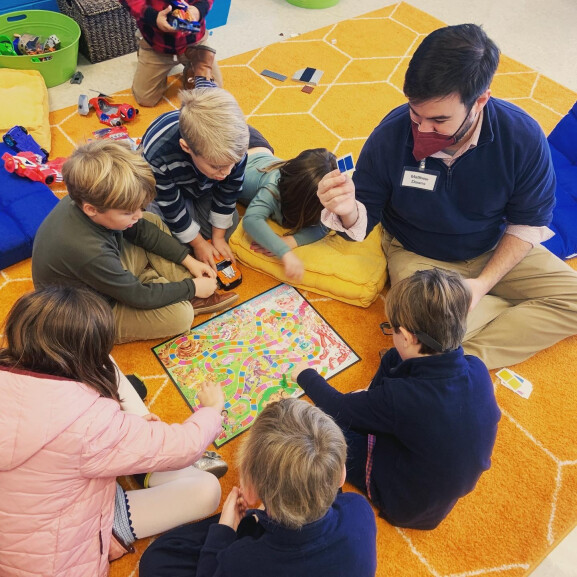 Children learn about God and draw closer to Jesus through active play and learning through games, activities, and crafts using God's Word to shape it all. We believe learning about God is best made through connections: connection to our leaders, connection to the Bible, and connection to each other.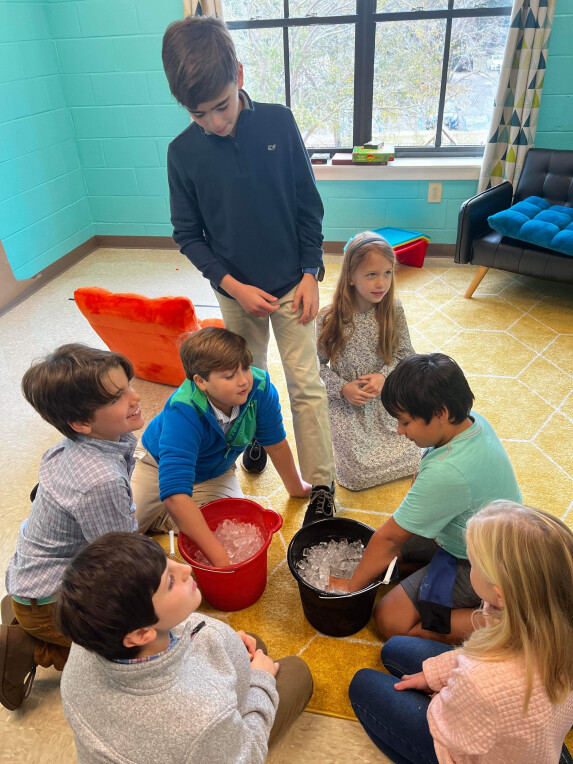 Gear Up for Kids' Summer Sundays Starting June 12!
Summer looks different for families, so, of course, it looks different at church! All ages are invited to join us in the Pier Room for worship and an exciting Bible Story time! Then, we break up into smaller mixed age groups to apply our story through discussion, games, crafts, and activities.
Why mixed ages?

It gives older children a chance to embrace and develop leadership/mentorship skills.
It resembles a family group which is where we hope that children will explore and learn more about their faith.
Younger children often rise to the expectations of being with older children.
It actually helps cut down on discipline problems.
We hope that you will make plans to join us this summer as we dive deep into our faith!
Summer Sundays are currently looking for volunteers! To register to serve, fill out the form below and click Sign Up!
CHILDREN'S CHURCH
11:00 am Worship Services

To worship together as a family is truly a blessing. On the first Sunday of each month, we intentionally do not offer Children's Church so families may worship and celebrate Holy Communion together. We encourage you to make the most of this opportunity to be a positive influence on your children. Teach them how to participate in all the elements of "Big Church" worship - be their example. Proverbs 22:6 says: Train up a child in the way he should go and when he is old he will not depart from it. Please know that your children are always welcome in all our worship services—and not just on the first Sunday of the month! It's a precious thing to hear their sweet voices praising God.
On the remaining Sundays, children ages 4 years - 6th grade are welcome to attend Children's Church during the 11:00 worship services (Children's Church is not held during the 8:30 service). Children will attend the first portion of worship with their family and then be dismissed and escorted by Children's Ministry leaders to the Fellowship Hall in the Christian Life Center. They can be picked up from the Fellowship Hall immediately following the worship services. Our 5th & 6th graders get to embrace a leadership role during this time and often help lead worship and assist kids with younger activities.
We happily welcome youth and adult volunteers to help us with Children's Church.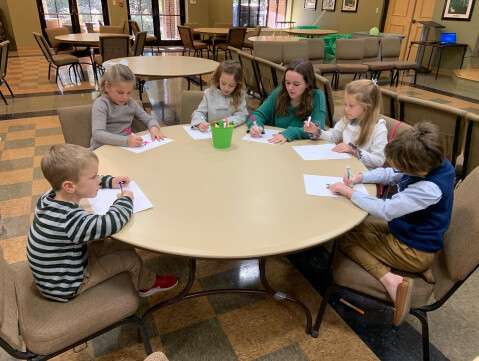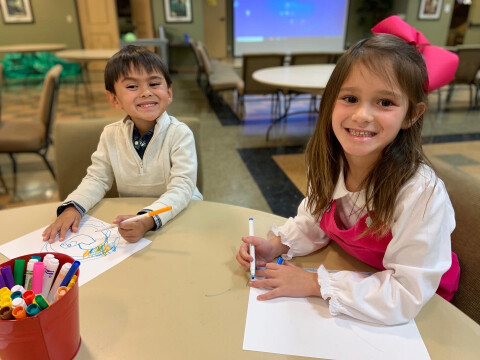 SERVING IN CHILDREN'S MINISTRIES
Each of our ministries to children depends on the help of adult servants.
Please pray about your role in bringing the Good News of Jesus Christ to HIS children at Fairhope UMC!
*ALL ADULTS VOLUNTEERING WITH CHILDREN, YOUTH, AND VULNERABLE ADULTS MUST HAVE A BACKGROUND CHECK RUN.
Please note that this form must be physically returned by you to the church office AND you must be prepared to show your Driver's License and Social Security Card. DO NOT MAIL, FAX OR EMAIL YOUR COMPLETED FORM TO THE CHURCH.
Download a Fairhope UMC background check form here.
For more information on serving in Children's Ministries, please contact Jenna Hood, or Martha Monckton, Children's Ministries Administrative Assistant,