November 03, 2021

|

Children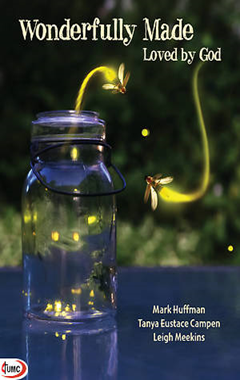 Wonderfully Made
A faith-based sex education program for 5th & 6th graders and their parents
January 13-15, 2022
Being a preteen is tough! Changes are happening to their bodies, minds and emotions which make it hard to know exactly what's going on. Why is this happening to me? Am I the only one experiencing this? Does anyone understand what I'm going through? There are lots of questions - and what hard ones to discuss with Mom and Dad. This is why for 21 years, Fairhope United Methodist Church has offered a faith-based, sex education program for 5th and 6th graders and their parents. This program is not meant for our church members only. It is open to any 5th & 6th grader and their parents who want to participate.
The children are instructed by Dr. Leigh Meekins, a co-author of Wonderfully Made who has served in the area of children's ministries for over 25 years. The program provides a safe environment for preteens to learn about their bodies, puberty, sexual intercourse, abstinence, reproduction, sexual health, respect for others, relationships and boundaries. God's love and grace are woven into all aspects of these topics. This makes our program different from the one offered by the Baldwin County Board of Education for 5th graders.
Blessings,
Jenna Hood, Director of Children's Ministries
SCHEDULE:
All sessions will be held in the Education Building in Wesley Hall unless noted otherwise.
Thursday, January 13: 6:30 pm -7:45 pm for Parents and Small Group Leaders
Friday, January 14: 5:00 pm - 8:30 pm for Students and Small Group Leaders (dinner and snack included)
Saturday, January 15: 8:30 am – 3:00 pm for Students and Small Group Leaders (snacks and lunch
Saturday, January 15: 12:45 pm - 3:00 pm for Parents (parents only with Dr. Leigh Meekins from 12:45 pm-1:45 pm then join Students and Small Group Leaders for final session)
THINGS TO KNOW
Last day to register is Friday, 1/7.
Registration fee of $50 can be submitted online or paid at the Parent Meeting, Thursday, January 13.


Students do not have to attend Fairhope UMC to participate.


Class size is limited. Register early!


All registrants must have a notarized 2021-2022 Emergency Release Form on file before the program begins.



Attendance is mandatory for registrants at ALL student sessions!

If you know your child will have conflicts that cannot be avoided (practices, games, rehearsals, etc.), please do not register. It is of utmost importance that students participate in the entire program.



At least one parent must attend Thursday's parent session AND Saturday's parent session and parent/child final session.

When possible, both parents are encouraged to attend.