Have you heard the news? We are bringing the LINK back! Digitally of course.
For those that would like a printed version, copies will be available in our worship spaces on Sunday mornings or outside the church office during the week.

---
Weekly Link for April 30 - May 7
---
WE ARE OPEN FOR LIFE!
Worship reservations are no longer necessary for any of our worship services!
---

---
This week at Fairhope UMC:
Children's Choir
Our Children's Choir will be presenting a Spring Showcase and Talent Show on May 5th at 5:00pm in the Sanctuary. All are invited to come support our kids and hear them as they present music and talents for us and to the glory of God!




Fairhope's National Day of Prayer
Thursday, May 6, 2021, 11–11:20am
Coastal Alabama College's Halstead Amphitheater
An event for neighbors to join in a Communal Blessing
Organized by Christian leaders of Fairhope
---
COMING SOON...
Many things in the life of our church got interrupted during 2020. One of the things we love to do is make new people feel at home and that was hard during a pandemic! So, to make up for lost time and open the doors wide for hospitality we are hosting a dinner for new members and visitors! Some of our staff and volunteers will be present for you to get to know as well as other folks that are somewhat new to our family.
Please join us!
---
WORSHIP MINISTRIES:
Worship Ministries has several opportunities to serve and connect with others! We are currently looking for servant hearts in all services to help with communion preparations, serving communion, and ushering. If you are interested in serving or would like to know more, please contact Jenna Hood, .
Music Ministries is excited to be growing and is looking forward as we are open for life! If you have a song in your heart and a willingness to be a part of great group of individuals, come to choir practice at 6:30pm on Wednesdays in the Sanctuary! Or if your song is more instrumental in nature and you would like to share your gift, let us know. For questions or more information, contact Tom Hood, .
Our Children's Choir will be presenting a Spring Showcase and Talent Show on May 5th at 5:00pm in the Sanctuary. All are invited to come support our kids and hear them as they present music and talents for us and to the glory of God!
Students 3rd grade and above can be trained as Acolytes beginning April 27th-May 11th. Acolytes will be asked to serve in both the Sanctuary and The Gathering services. After serving 5 times they will receive an engraved silver cross to wear when serving. Training will be done in small groups. A parent needs to be present for the hour long training. Masks are to be worn. Please call or text Helen Ingram at 251 923 7743 or email at to set up a time for training.
---
ADULT DISCIPLESHIP:
MONDAY MORNINGS IN FAIRHOPE UPDATE

A note from Rev. Laura:

Last Monday was our concluding Zoom devotional, at least for now. I have enjoyed our time together on Monday mornings, but since most groups are now meeting in person again, it seems it may have served its purpose. Thank you for all those who have convened on Mondays this past year to center and focus on God's leading for the week ahead and thank you for entrusting your prayer concerns to these brothers and sisters in Christ.
LOOKING FOR AN ADULT SS CLASS ON SUNDAY MORNINGS?
---
Caring Ministries:
Genesis Study is open for all….
Each week we are studying the book of Genesis. Monday, May 3 we will meet in Wesley Hall from 1:00 – 2:15 p.m. and will be covering Chapters 12-21. We are looking at the scriptures through new eyes and how the significant events and people relate to our everyday lives.

Tough Dogs Cancer Support Team needs….
Someone who has an embroidery machine to take part in our blanket ministry for our Chemo Care Bags for our adults and Tough Pups. Contact Mary Hodgkins or .

Deliveries to our member's homes.…
Many volunteers over the past few weeks have made deliveries to our member's homes with a gift. If you did not receive a gift, please let me know so we can make sure our records are correct in the church office. We want to care for you and we need your help.

Support Group….
Caregivers Support Group will be meeting in the Church Library on Tuesday, May 4 with a Zoom option. Contact if you would like an invite.
---
children's Ministries:

*ALL GRADES FOR VBS ARE FULL (June 7-11)
We are only taking waitlist registrations now. To register on the waitlist, go to https://vbspro.events/p/events/fairhopeumc2021vbs. Those on the waitlist will be contacted if a spot opens in the grade needed.
*VOLUNTEER NEED …
We are in need of (6) more CREW LEADERS for 1st-4th grade! No prep work involved! You and 5-6 children will experience all VBS has to offer together!
*ALL VOLUNTEER TRAINING … Sunday, June 6 | 12:15pm
(lunch served) | CLC Fellowship Hall

SUPPLY NEEDS … Check out our VBS NEEDS displays in both the CLC and Education Building (elevator lobby). You can help us by donating or letting us borrow the items that we have posted. Supplies are to be dropped off in church office no later than Sunday, May 9! We also are in need of these items:
Plastic water bottle lids
Plastic juice bottle lids
Lots of Mardi Gras beads (need 500 total)
metal bottle caps (need 120, will be painted black)
artificial Christmas trees


BLUE LAKE SUMMER CAMP
July 15 - 17 | Open to those finishing 3rd-6th grade this school year

Let Michelle know if your child would like to attend. We need an estimate on the number of kids we will take! 251/377-2325 or

Save the date! Details on cost and registration are still being worked out with Blue Lake! We will leave early Thursday morning by bus and return Saturday night. Adult volunteers needed!

WHAT'S HAPPENING THIS WEEK? (May 2 - 8)
Sunday Morning | Sunday School for ages 3 years – 6th grade (9:45-10:40am) | Children's Church does not meet today. On the first Sunday of each month, children stay for the entire service so they can worship and take Holy Communion with their families.
Sunday Afternoon | Pier34 (3rd-4th grade) | 4:00-5:30pm | Learning to Use My Bible (this is our final session) | Meet in Wesley Hall in Education Building/Pick up from CLC Gym
Wednesday | 5th graders | 6:30-7:45pm | Wesley Hall | Help decorate for Rocky Railway VBS

---
STUDENT Ministries:
FUMC 2021-22 Scholarship Winners
Robert and Mary Gibson Memorial Scholarship
Recipients: Pace McLendon, Olivia Estes

Frances and Margaret Wilson Memorial Scholarship
Recipient: Steadman Jones

Robert and Nancy Carr Memorial Scholarship
Recipients: Will Middleton, Sara Beth Hill, Bailey Wilson, Collin Cortinas

David Duchene Memorial Scholarship Recipients
Recipients: Caroline Nobles, Lily Scott, Griffin Smith

Martha Northcutt Memorial Scholarship
Recipients: Mitch Koser, Will Middleton, Cole Gregorius

Lester L. Boone Memorial Scholarship
Recipients: Laney Haas, Hannah Kingry

UMW Edith Lawson Scholarship
Recipient: Zuri Dwyer

Homecoming Sunday School Class Memorial Scholarship
Recipient: Gwen Miller

Discovery Sunday School Class Scholarship
Recipient: Annalyn Duke

Living Word Sunday School Class Memorial Scholarship
Recipient: Olivia Estes

Bryan and Mary Johnson Memorial Scholarship
Recipient: Beth Claunch

Arthur and Pat Carlton Scholarship
Recipient: Aven Brasher

Vernon and Jeannie Colbert Scholarship
Recipients: Hannah Dees, Alexa Frank

Aileen Andrews and Claude Andrews Memorial Scholarship
Recipients: Margaret Nobles, Samuel Koser, Savannah Ryan, Cole Gregorius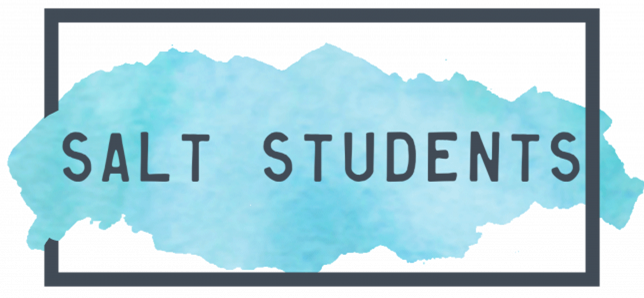 click here for student programming
---
MISSIONS Ministries:
---
DOWNLOAD THE DIGITAL LINK VERSION HERE
Not on the Email list?