Dear Friends,
I pray that you are all well and staying safe during this time. As we brace for Hurricane Sally, I wanted to update you on our disaster response efforts and also potential needs. Last week we were preparing for supplies to be sent to Louisiana and Texas at the end of this week, unfortunately Hurricane Sally has temporarily altered those plans. We are currently in contact with our Conference and District disaster coordinators, Red Cross and our local VOAD regarding how we can best respond to our community and surrounding areas post storm. More information is listed below.
Info/Needs:
Cleaning Buckets- On Tuesday, September 8th we prepared about 160 cleaning buckets with Fairhope Police Department. We have a total of about 200 cleaning buckets on hand with the supplies to fill more if needed. Thank you to all who provided supplies and volunteered. We will either keep these buckets local or send them to where they are most needed post storm.
Church Disaster Preparations-Yesterday we had a volunteer group secure items around the church campus and place sandbags around the CLC entry points. Once the storm has passed, we will assess any damage and ask volunteers to help return items to their locations. Please let me know if you are willing to help post storm.
Red Cross Shelter- We have been in conversation with the Red Cross to be on standby as a possible temporary shelter post storm. We have been in partnership with the Red Cross for many years. In 2014 we opened as a 24hr shelter during the Fish River Flood event and again as "warming stations" during cold weather events. We will know more details regarding the needs of the Red Cross and how we will play a role in the response after the storm has passed. Please let me know if you are willing to serve as a volunteer at the church or as support at another local shelter. We will share more information as assessments are made post storm and needs are identified.
Volunteers from our Disaster Response Team and Staff will be in close communication once the storm has passed. We will keep you posted on our efforts post storm. Please let us know if we can help you in anyway. We asked that you join us in praying for all in the path of Hurricane Sally, especially our first responders. We will share more information as it is received. Thank you again for your continued outreach to our community and beyond.
Much Love,
Jennifer Myrick
251-928-1148
---
Cleaning Bucket Serve Day with the Fairhope PD & Baldwin EMA: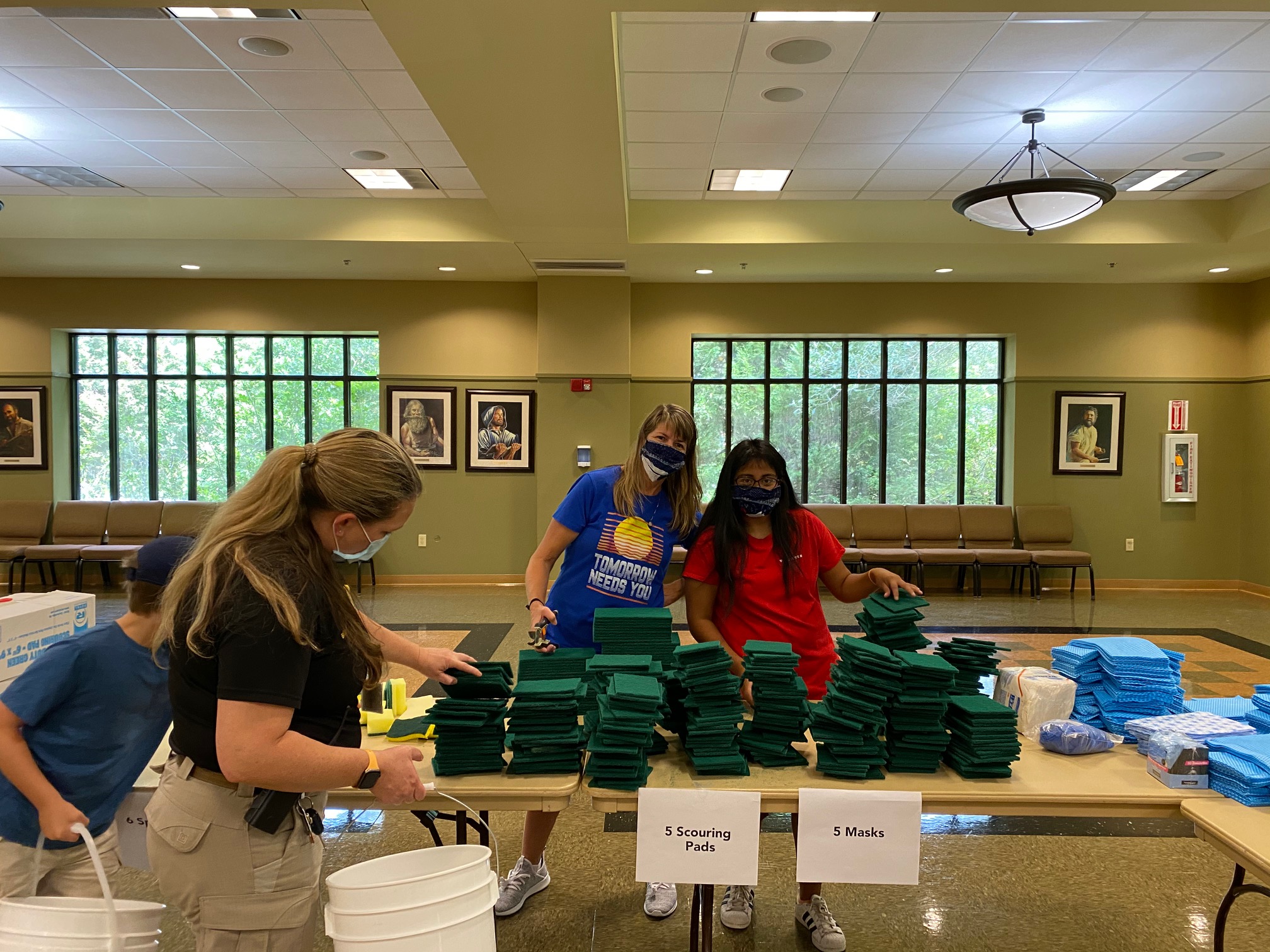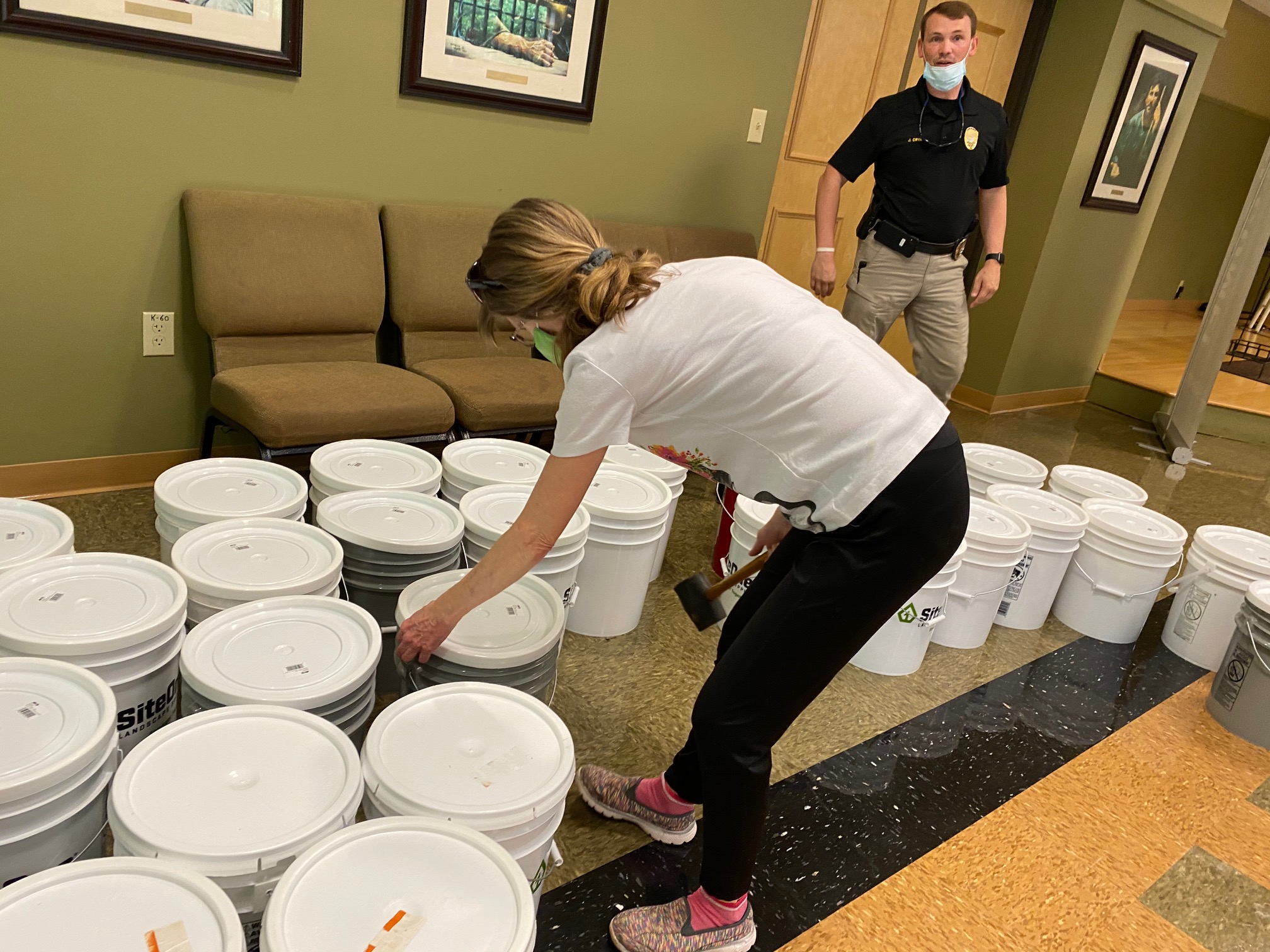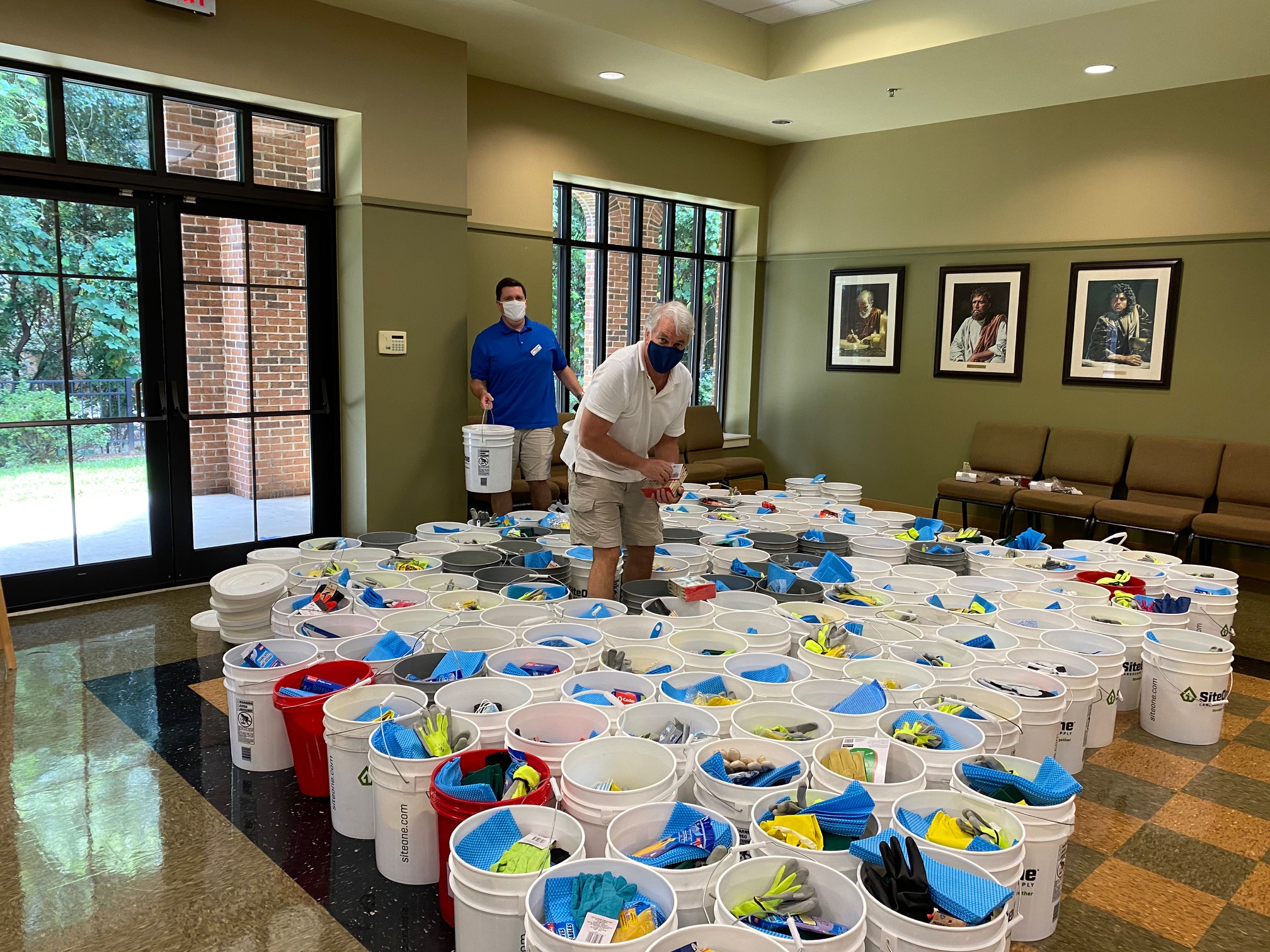 Securing the CLC for Hurricane Sally: