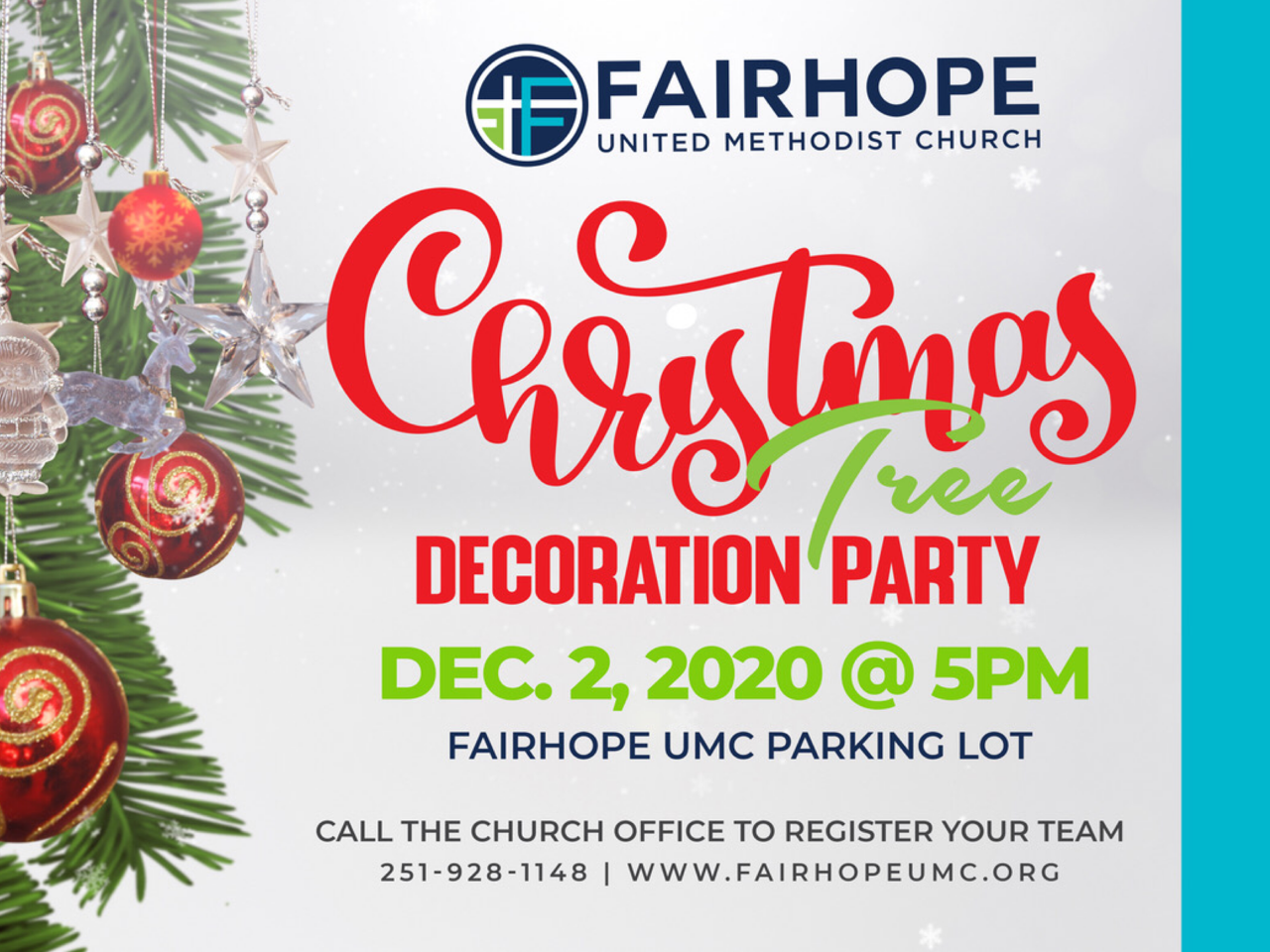 Wednesday, December 02, 2020
,
5:00 PM - 7:00 PM
It is hard to believe the Christmas Season is already upon us. We can all agree that it has been quite the year of disappointments, discouragements, hurricanes, and far too many uncertainties. That's why we are excited to invite you to get into the Christmas spirit with us. This year, we will be putting up Christmas trees around the church campus, along Section Street and Morphy Ave.

We are looking for 12-15 small groups to take on the task of providing ornaments and decorating a tree. Whether it's your Sunday School Class, Youth Group, Book Club, Mops Group, we need you. We will have a Christmas Tree decorating party on Wednesday, December 2, where each group will gather, and decorate their tree. Each tree will then be placed along the street, to share the Christmas spirit with our community.

Please call the church office at 251-928-1148 or email to sign up your team!