VISION
The Baldwin Family Village (BFV) was initially cultivated through a deliberate conversation between the leadership of Fairhope United Methodist Church and Mobile's Dumas Wesley Community Center (DWCC). Through experience and anecdote, it was clear that our community is inadequately able to provide for the needs of the homeless, a growing portion of our Baldwin County population. The vision for BFV is to become a transitional housing facility for women and children in Baldwin County experiencing homelessness, and to be able to engage its residents with a holistic plan for restored hope and personal transformation. Though an idea perhaps borne by a single church, we quickly recognized that this vision is bigger than any one church or community organization. We thank you for your consideration of this project.
PROJECT & FUNDRAISING TIMELINE
On January 19, 2022, a certain real estate listing (19570 County Road 33, Fairhope, AL) was identified as a potential site for BFV. Known previously as Oakland Place, it is a former memory care center that was in operation for 27 years. In late February 2022, the property was placed under contract at a purchase price of $700K. Over the ensuing months, more than $700K was raised, primarily from individual donors across the county, and the property was purchased on June 1, 2022. In order to ensure the sustainability of the program, prior to officially opening the BFV to residents, with the help of a newly formed Baldwin Family Village Foundation, we will raise the first year of operating expenses (approximately $540,000) and develop a fundraising plan to raise funds for the second and third year of operations. It is our expectation that given the speed with which we were able to raise funds to purchase the property, that we will be able to secure additional funding sufficient to launch the program by April 1, 2023. It is the expectation that upon the meeting of certain agreed upon criteria, the Foundation shall transfer the property to Dumas Wesley Community Center. The Foundation will remain the fundraising arm for the BFV program while DWCC will own and operate the facility and program.
WHY DUMAS WESLEY COMMUNITY CENTER (DWCC)?
DWCC was founded in 1903 and was originally tasked with providing childcare to the disadvantaged families working in the cotton mills of Crichton, Alabama. Today, DWCC offers more than a dozen programs and services for the working poor and the homeless. Its mission is to educate, empower and enrich its local community through collaborative programs that provide for immediate human needs, strengthen family life, develop leadership and encourage personal responsibility. In 2021, DWCC provided 276,665 direct services for low-income families, at-risk youth, disadvantaged seniors and homeless women and children.
DWCC is recognized nationally for its expertise in addressing homelessness. Since 1999, DWCC has operated an effective and transformative transitional housing program in Mobile called the Sybil H. Smith Family Village (SSFV). Since its inception, the program has served 2,350 individuals with an average Shelter Utilization Rate of 91% (beds in use) and has boasted an 85-88% success rate among residents moving into permanent housing, which is 24% higher than the national average, according to HUD statistics. DWCC intends to replicate this proven blueprint of care and establish it as a lasting resource for Baldwin County through BFV. BFV will be a transitional homeless shelter for women and women with children, the first of its kind in Baldwin County.
DWCC's long history of enhancing its community and unparalleled success rate with respect to transitional housing makes them uniquely qualified to address the needs of the homeless in Baldwin County.
THE NEED
Homelessness is not necessarily defined as an individual sleeping on a park bench or under a bridge. Rather, homelessness can be defined as an individual living in uninhabitable or unstable environs (i.e., a shed, car, or friend's couch). According to Housing First, there are 3,200 individuals in "housing crisis" in Baldwin and Mobile County. Further, it is estimated that there are up to 300 homeless school-age children in Baldwin County. No town in our county is immune to this crisis. Local police departments from across the county regularly call upon local churches for help in assisting people experiencing homelessness. Unfortunately, local churches are only able to provide funding for short-term lodging. This isn't necessarily a funding issue but rather a facility and programming issue - there does not exist in Baldwin County a more permanent and effective solution. BFV intends to address this need in the following manner:
Meet the immediate need for stable housing so that residents are free to work on becoming self-sufficient;
Help residents obtain job skills and educational skills so they can financially support themselves;
Help overcome other critical obstacles such as lack of affordable childcare so they may work outside the home;
Help individuals and mothers with children recover from and avoid the trauma which homelessness and economic instability caused to their health, self-esteem, and emotional development; and
Help secure and retain permanent housing when they complete the BFV program.
BFV, via application and screening, will be available to single women and women with children experiencing homelessness throughout Baldwin County. In 2021, 17% of DWCC's Sybil H. Smith Family Village's residents were from Baldwin County.
THE PROGRAM
The BFV program can be described as hand-up (versus a hand-out) program. If a woman is willing to invest in herself, then BFV will invest alongside her. Basic eligibility criteria for admission into BFV program include:
Must be at least 24 years old; must be homeless; must be able to work and/or attend school (volunteer hours do not count); must be drug and alcohol-free; must be willing to live in a drug/alcohol-free environment (and take random drug tests); and must be willing to participate in a case management plan.
Each resident is assessed at the time of entry into the program and a detailed case management plan is formulated. Each adult resident meets at least once weekly with the case manager to review goals and achievements. Mandatory life skills classes are provided in employment readiness and retention, parenting, budgeting, relationship skills, health issues, and other skills necessary to live independently.
GOAL ATTAINMENT
It is our expectation that 100 Baldwin County women and children will be served annually via BFV's 6-12-month program. Upon graduating from the BFV program, the goal is for these 100 women and children to establish and maintain self-sufficiency. Further, we expect to attain an 87% success rate among all residents (per HUD, success is measured by the women's ability to continue living independently six months following graduation from the program).
For more information, contact Elizabeth Hammock, Baldwin Family Village Foundation Secretary, or
Dr. Darren M. McClellan, Baldwin Family Village Foundation President,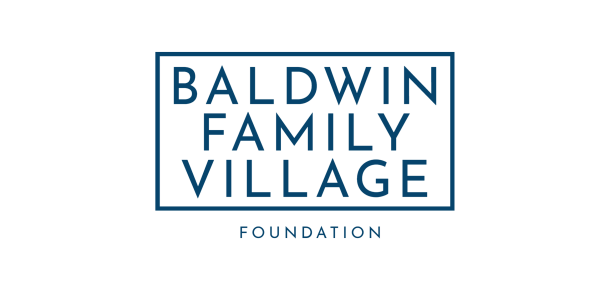 BALDWIN FAMILY VILLAGE FOUNDATION WEBSITE
DUMAS WESLEY COMMUNITY CENTER WEBSITE
BFV Foundation Newsletter - August 2022
---
MEDIA COVERAGE:
BALDWIN FAMILY VILLAGE OPEN HOUSE
The Community Roundtable w/ Kelly Finley
---

ways to donate:
BALDWIN FAMILY VILLAGE
ANNUAL OPERATIONAL BUDGET FUND
BALDWIN FAMILY VILLAGE
ANNUAL OPERATIONAL PLEDGE
---
ADDITIONAL RESOURCES:

Baldwin Family Village Annual budget & Start Up Costs
Baldwin Family Village Staff Descriptions
Baldwin Family Village Foundation Flyer
CORRESPONDENCE FROM DR. DARREN. M. MCCLELLAN:
Baldwin Family Village Email Update 4-29-22
February 15, 2022 Update from Dr. Darren M. McClellan
Original Missional Opportunity Statement from Dr. Darren, 2/04/2022